Porter
Port Information
Submitted: Jan 19 2010 02:10 AM
Last Updated: Jan 16 2012 03:38 AM
Views: 4665
Downloads: 200
Wrapper Type & Video Card Compatibility
Wrapper Type: Cider / CiderX
Wine Version: Cider Wrapper
ATI / AMD: GREY (not tested)
NVIDIA: GREY (not tested)
Intel GMA: GREY (not tested)
Intel HD: GREY (not tested)
Wrapper Type Info
Note:
Wrappers have different Mac OS X compatibility!
Wineskin:
10.6
10.7
10.8
10.9
Cider:
10.6
10.7
10.8
10.9
CXZ/CXEx:
10.6
10.7
10.8
10.9
What is WINE & what is a Wrapper?
Video Card Info
GREY
= not tested
GREEN
= fully playable
YELLOW
= playable with minor glitches
ORANGE
= playable with some effort
RED
= severe glitches / unplayable
Please vote for the Quality of this Port / Wrapper, not for the Game or Application!
2
Here today folks with another port of a freeware game, the Trilby Series!!! This includes the following 5 games:
-Art of Theft
-5 Days a Stranger
-7 Days a Skeptic
-Trilby's Notes
-6 Days a Sacrifice
The series follows a "Gentleman Thief" who goes by the name of Trilby.
Art of Theft is a side-scrolling game in which you take control of Trilby as he robs houses and such trying to get the loot.
5 Days a Stranger is a point and click adventure game. However this game takes a more darker approach as Trilby gets trapped in the Defoe Manor on one of his heists. He finds he is not the only one trapped there, several other victims have come across the mansion and can not escape.
Youtube Let's Player Deceased Crab's Playthrough of 5 Days a Stranger part 1
The rest of the games will continue the story onward.
Trilby's Notes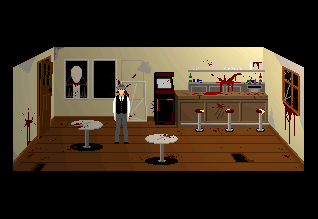 7 Days a Skeptic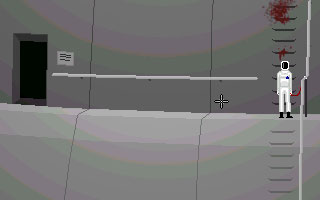 6 Days a Sacrafice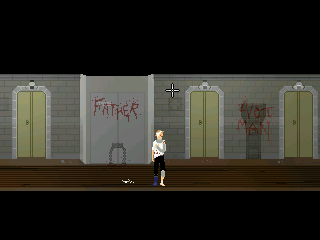 Requirements:
None, it's a freeware game in 16-bit graphics guys, do you seriously think there'll be requirements?
NOTE: Game may not be suitable for all audiences, moderate language, and gruesome images are present. (I know for a fact children are on this site :wink: )
ALSO NOTE: The order I put the games are the order in which they should be played. Art of Theft, 5 Days, 7 Days, Trilby's Notes, and then 6 Days. Just trying to prevent confusion.
Just download and play! Put it in wrapper's section since it's such a small file.
Screenshots
8 user(s) are online (in the past 15 minutes)
0 members, 8 guests, 0 anonymous users
Trilby Series!