Infinity DOS
( The Future for DOS Porting)
Infinity Dos is the new version of OSXdosboxwrapper by doh123. Except this version is much more easier to use and has the interface for changing the dosbox version
Since doh123 is no longer developing OSXDOSBOX wrapper , i have contacted her and asked if i could updated it and here we are with Infinty DOS.
DOWNLOAD LINK
Infinity DOS Beta 0.1 (with dosbox version 0.73) : http://www.mediafire...f1q1ad3p839v9kh
Config Utility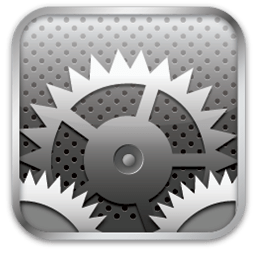 The new config utility allows you to do everything the old menu did except it now more simplified and now allows you change the dosbox version.
Change log :
- Beta 0.1 - Initial public Release
Notes : This Project is still under heavy re-constuction so many changes will be coming soon . But please take note this is not my main focus and Infinity wineskin will always be the main priority. This was only released cause i am porting a lot dos games and i needed something more up to date
FAQ :
Q : How do i change the dosbox version ?
A : You will first need the unix excutable file of the dosbox version . Then highlight the file and press cmd+C. Then right click wrapper , click show package contents , and click config . after utility launches click other and click change engine
Let The Porting Begin
If you have any suggestions or want to help with the project reply below