Porter
Port Information
Submitted: Mar 05 2010 02:48 AM
Last Updated: May 11 2012 08:59 PM
Views: 6242
Downloads: 179
Wrapper Type & Video Card Compatibility
Wrapper Type: Wineskin
Wine Version: WS9Wine1.5.3
ATI / AMD: GREEN (fully playable)
NVIDIA: GREY (not tested)
Intel GMA: GREY (not tested)
Intel HD: GREY (not tested)
Wrapper Type Info
Note:
Wrappers have different Mac OS X compatibility!
Wineskin:
10.6
10.7
10.8
10.9
Cider:
10.6
10.7
10.8
10.9
CXZ/CXEx:
10.6
10.7
10.8
10.9
What is WINE & what is a Wrapper?
Video Card Info
GREY
= not tested
GREEN
= fully playable
YELLOW
= playable with minor glitches
ORANGE
= playable with some effort
RED
= severe glitches / unplayable
Please vote for the Quality of this Port / Wrapper, not for the Game or Application!
0
Serious Sam II is a science fiction first person shooter video game released for the PC and Xbox and the sequel to the 2001 computer game Serious Sam. It was designed and developed by Croteam and was released on October 11, 2005. The game was published by 2K Games, a Take Two Interactive subsidiary.  While the game was originally released only for Windows and the Xbox, a Linux version of the game client and the game's content editor, Serious Editor 2, was later released and is in beta
In the single-player campaign, the player assumes the role of hero Sam "Serious" Stone in his adventures against the forces of the extraterrestrial overlord, "Mental", who seeks to destroy humanity. Taking place after the events of Serious Sam: The Second Encounter. Sam travels through various different worlds collecting parts of a medallion in an effort to defeat Mental. He is guided by the Sirian Great Council and receives sporadic aid from the natives of the worlds he visits.
This was tested on a Macbook Pro CoreDuo 1.83 GhZ w/ ATI X1600 128 MB graphics card and 2 GB of RAM.
System Requirements:
OS version: 10.4
Processor type(s) & speed: Pentium 4
RAM minimum: 512
Video RAM: 64
Notes/Known Isues:
None, except the title bar....and that only appeared after I took the first screenshot.
http://appdb.winehq.org/objectManager.php?sClass=version&iId=8921&iTestingId=14870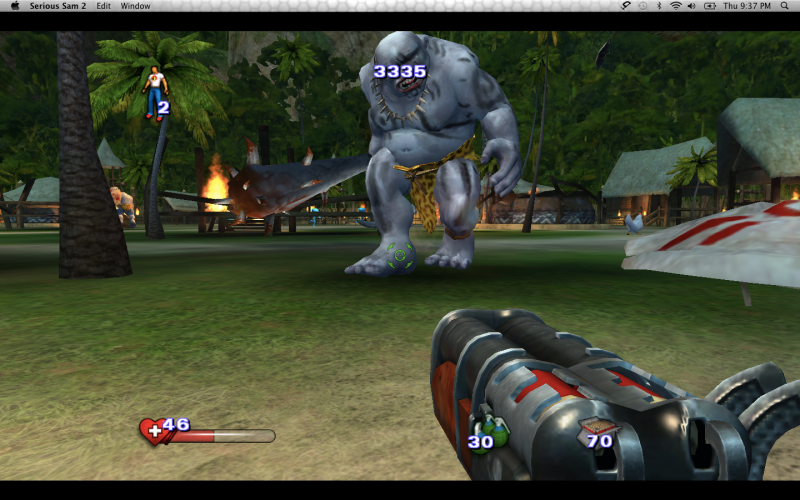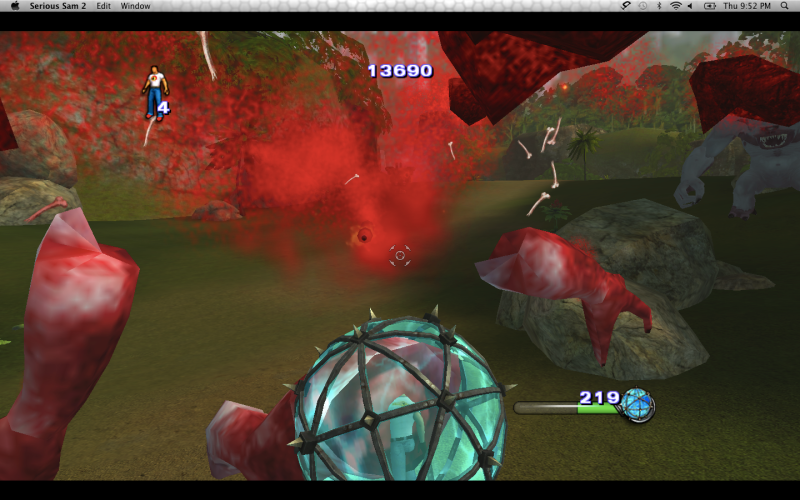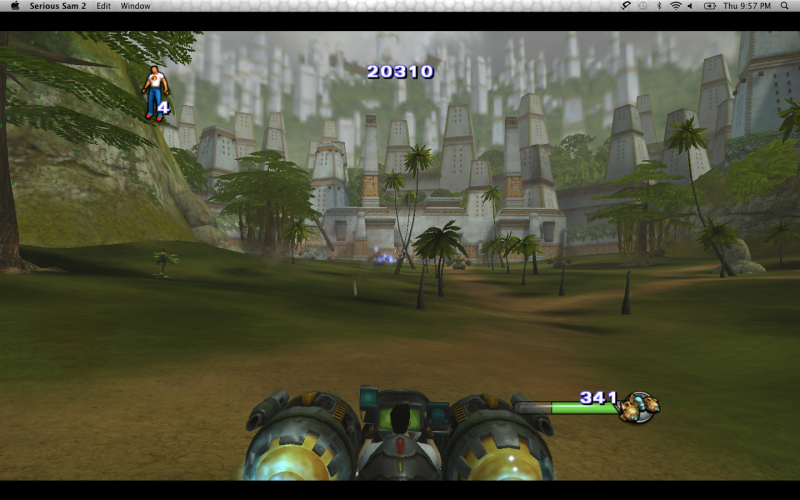 Updated from CXZ to Wineskin
3 user(s) are online (in the past 15 minutes)
0 members, 2 guests, 0 anonymous users
Google
Serious Sam II