Porter
Port Information
Submitted: Aug 10 2010 11:39 PM
Last Updated: Aug 05 2012 11:14 AM
Views: 26226
Downloads: 469
Wrapper Type & Video Card Compatibility
Wrapper Type: CXZ / CXEx
Wine Version: CXEx Carbon (Wine1.3.9)
ATI / AMD: GREEN (fully playable)
NVIDIA: GREEN (fully playable)
Intel GMA: GREY (not tested)
Intel HD: GREY (not tested)
Wrapper Type Info
Note:
Wrappers have different Mac OS X compatibility!
Wineskin:
10.6
10.7
10.8
10.9
Cider:
10.6
10.7
10.8
10.9
CXZ/CXEx:
10.6
10.7
10.8
10.9
What is WINE & what is a Wrapper?
Video Card Info
GREY
= not tested
GREEN
= fully playable
YELLOW
= playable with minor glitches
ORANGE
= playable with some effort
RED
= severe glitches / unplayable
1 Votes
Please vote for the Quality of this Port / Wrapper, not for the Game or Application!
1
Updated Feb. 06, 2011
by dankoB
Game Description:
Dead Space for PC begins when a massive mining ship, the USG Ishimura, comes in contact with a mysterious alien artifact and suddenly loses its communications with Earth. Engineer Isaac Clarke is sent to repair the Ishimura's communications, but arrives to find a floating vessel that has become a complete bloodbath. The crew is mutilated and infected with an ancient alien scourge.
Clarke's repair mission is transformed to one of survival as he fights to save himself and return the artifact to the planet at any cost.
Personal Notes
This is playable on lower end graphics cards (like my X1600) although all graphics selections on the advanced graphics section has been turned off or set to the lowest possible settings. An increase of advanced graphics cases lag on lower end cards. Keep everything off and the game runs very smooth. There have also been reports of the game crashing when VSync is set to off however I have not come across this issue with this particular port. The latest DirectX9 Distributable has been installed in this wrapper and all d3dx9_XX.dll's have been set to native. I was having issues when using Winetrick's d3dx9 files
Minimum System Requirements:
- OS: Mac OS X 10.5 Leopard / Mac OS X 10.6 Snow Leopard
- CPU: Intel Core Duo
- RAM: 2 GB
- Video: 128 MB vRAM, (256 vRAM Highly Recommended)
- about 8.5 GB Hard Drive Space required
Known Issues:
The mouse is not visible in the menus
Slight graphics corruption in certain spots (tested w/ ATI X1600)
Leaving VSync on cause major graphics lag on lower quality cards
Installation Instructions:
Mount the game install files using Disc Image Mounter
Right click on the Dead Space.app and choose Show Package Contents
Go to Contents > CXInstaller. Double click the CXInstaller.app
Navigate to the Setup.exe within the game install files
Follow the Windows prompts to install
When installation is done verify that the executable path is the same as the game's pathway
You can set the executable by using the CXWrapper.app located in the Contents folder.
When the Installation has completed right click on the Dead Space.app and choose Show Package Contents
Navigate to Contents > CXregedit and double click the app to launch
Navigate to HKEY_Current_User > Software > Wine > Direct3D
Under this setting you will see two DWORD registry entries, they are as follows
VideoPciDeviceID
VideoPciVendorID
The codes that are currently in the file represent the ATI X1600 graphics card
If you are on an ATI graphics card you only need to edit the
"VideoPciDeviceID"=dword:000071c5
If you are on NvIDIA graphics you will need to edit both entries.
To find the correct entries click on the apple logo at the left of the menu bar at the top of the screen
Now click
About This Mac
when the window appears then choose the
More Infoâ€â¦
button
Now you will find your Vendor and Device IDs under the
Graphics/Displays
selection in the left hand column under Contents > Hardware
To edit the registry entries according to your system, double click the REG_DWORD entry
Type in the Device and Vendor ID's found in System Profiler
Close CXregedit and double click the Dead Space.app to launch the game.
Double Click to start playing.
Screenshots: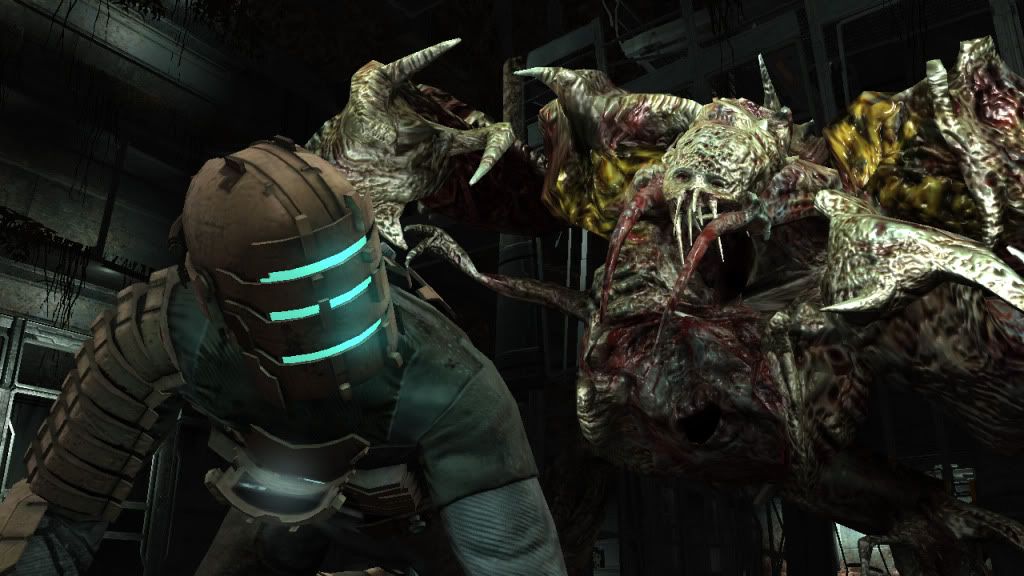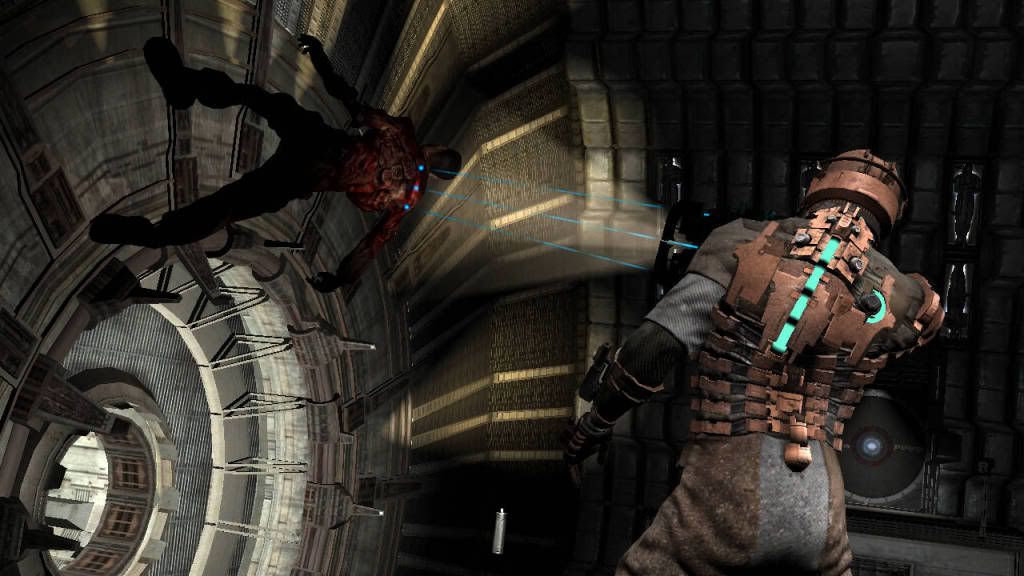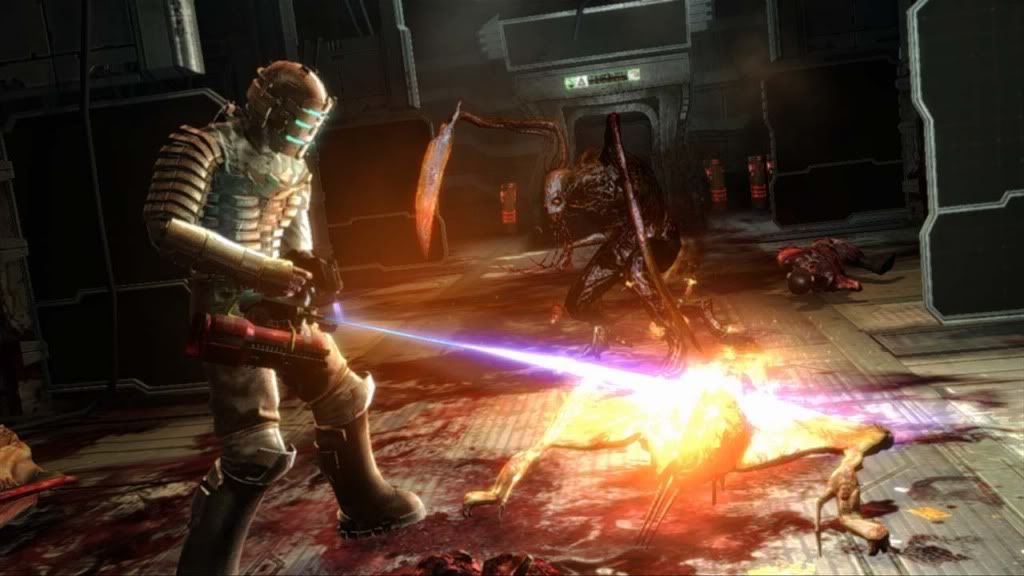 Gameplay Video
<object style="height: 390px; width: 640px"><embed allowfullscreen="true" allowscriptaccess="always" height="360" src="http://youtube.com/v/4V3GeDfd-dc?version=3" type="application/x-shockwave-flash" width="640"></embed></object></p>
Original post by MacTerror
Posted Aug. 10, 2010
23 user(s) are online (in the past 15 minutes)
1 members, 20 guests, 0 anonymous users
theTomBate, Google
Dead Space