Porter
Port Information
Submitted: Oct 29 2010 02:38 PM
Last Updated: Jul 31 2012 11:46 AM
Views: 5823
Downloads: 132
Wrapper Type & Video Card Compatibility
Wrapper Type Info
Note:
Wrappers have different Mac OS X compatibility!
Wineskin:
10.6
10.7
10.8
10.9
Cider:
10.6
10.7
10.8
10.9
CXZ/CXEx:
10.6
10.7
10.8
10.9
What is WINE & what is a Wrapper?
Video Card Info
GREY
= not tested
GREEN
= fully playable
YELLOW
= playable with minor glitches
ORANGE
= playable with some effort
RED
= severe glitches / unplayable
1 Votes
Please vote for the Quality of this Port / Wrapper, not for the Game or Application!
2
In this game you are Duncan - a man, who must save the worlds of Dream and Reality from dark force. World of dreams allows you, for example, to fly between islands in the sky or to make your clone. You will encounter some peaceful creatures, who can talk to you and help you with your quest, and evil ones, who want to take away your will and must be killed. So you jump and run your way through the ancient land in search for the well of mankind's dreams.
Notes:
Set resolution is 1024x768 - nothing was ripped - no isses detected as of yet.
Pics: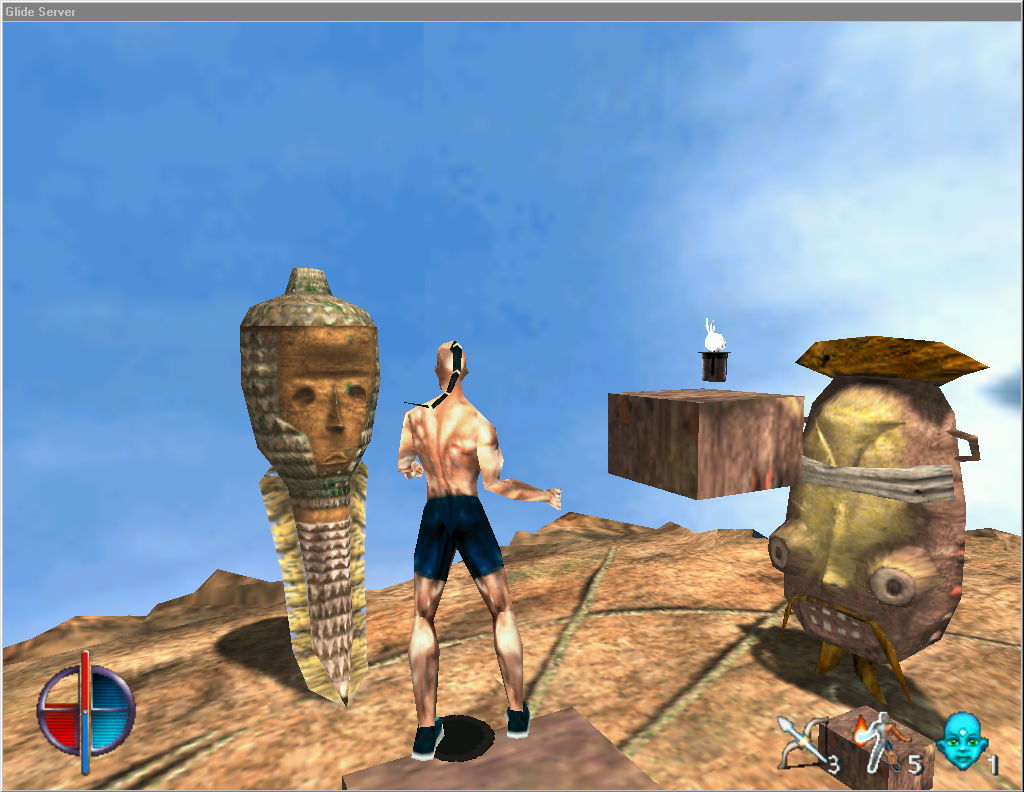 enjoy this classic!
thedoctor45
10 user(s) are online (in the past 15 minutes)
0 members, 10 guests, 0 anonymous users
Dreams to Reality [3Dfx Glide]