Porter
Port Information
Submitted: Jan 03 2012 10:27 AM
Last Updated: Jun 06 2012 10:59 AM
Views: 5221
Downloads: 212
Wrapper Type & Video Card Compatibility
Wrapper Type: Wineskin
Wine Version: Wineskin 2.5.5 / Wine 1.5.5
ATI / AMD: GREY (not tested)
NVIDIA: GREEN (fully playable)
Intel GMA: GREY (not tested)
Intel HD: GREY (not tested)
Wrapper Type Info
Note:
Wrappers have different Mac OS X compatibility!
Wineskin:
10.6
10.7
10.8
10.9
Cider:
10.6
10.7
10.8
10.9
CXZ/CXEx:
10.6
10.7
10.8
10.9
What is WINE & what is a Wrapper?
Video Card Info
GREY
= not tested
GREEN
= fully playable
YELLOW
= playable with minor glitches
ORANGE
= playable with some effort
RED
= severe glitches / unplayable
1 Votes
Please vote for the Quality of this Port / Wrapper, not for the Game or Application!
3
Game Description:
An adventure by Gabriel Knight designer Jane Jensen. Mixing mystery and the supernatural, Gray Matter tells the story of neurobiologist Dr. David Styles. Since the death of his wife in a horrible accident several years earlier, Styles has adopted a reclusive lifestyle, spending his days inside his English country estate, Dread Hill House. Things take a turn for the interesting when American Samantha Everett, student and part-time street performer, becomes Styles' assistant. After an innocent start, inexplicable events start to occur. Following visitations by Styles' dead wife, the quest to uncover the mysteries of Dread Hill House begins. Players control both Dr. David Styles as well as Samantha Everett in their bid to uncover the secrets and find out the truth. While Dr. Styles research leads him into an investigation into the intricacies of the human mind, the player will have to tackle stage magic as Sam to solve puzzles.
Known Issues:
Some busy scenes might have sluggish performance if you're on highest detail level
Installation Instructions:
drag and drop installation folder from Program Files or install using wineskin installer. Use default installation directory

DO NOT INSTALL DirectX and .NET Framework at the end of the game installation, they are already installed and will probably break the wrapper.

Apply the NO-DVD crack from Reloaded (Sorry but copy-protection won't work with wine)
Screenshots: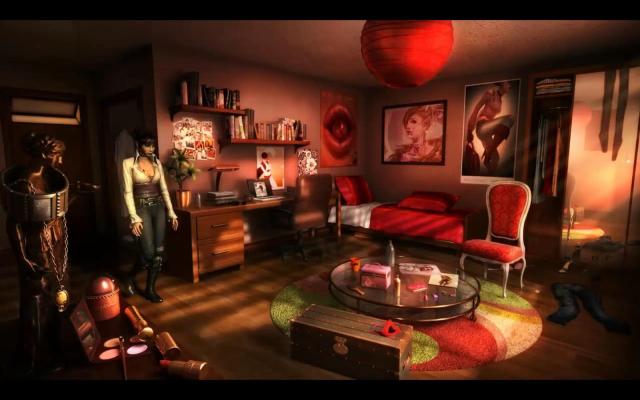 Latest Wine and Wineskin 2.5.5
Improved performance and general stability
10 user(s) are online (in the past 15 minutes)
0 members, 8 guests, 0 anonymous users
Google
Gray Matter