Porter
Port Information
Submitted: Jan 05 2012 02:39 PM
Last Updated: May 13 2012 10:40 AM
Views: 7448
Downloads: 157
Wrapper Type & Video Card Compatibility
Wrapper Type: Cider / CiderX
Wine Version: Cider 5.3 Experimental [2006]
ATI / AMD: GREEN (fully playable)
NVIDIA: GREEN (fully playable)
Intel GMA: GREY (not tested)
Intel HD: GREY (not tested)
Wrapper Type Info
Note:
Wrappers have different Mac OS X compatibility!
Wineskin:
10.6
10.7
10.8
10.9
Cider:
10.6
10.7
10.8
10.9
CXZ/CXEx:
10.6
10.7
10.8
10.9
What is WINE & what is a Wrapper?
Video Card Info
GREY
= not tested
GREEN
= fully playable
YELLOW
= playable with minor glitches
ORANGE
= playable with some effort
RED
= severe glitches / unplayable
Please vote for the Quality of this Port / Wrapper, not for the Game or Application!
3
Ported by thedoctor45
AT 30,000 FEET… you are almost 6 miles (9.7 kilometers) above sea level. The human body is not made for these conditions. Temperatures are can plummet to -60F (-51C), the brain is starved for oxygen and each step is a new experience in pure agony. It's difficult to breathe. It's difficult to think. It's difficult to move. And you still have to endure another 444 feet (0.14 kilometers) to get to the peak. So much for the good news.
The rebels are losing the battle against the strider onslaught that keeps growing. To help turn the tide of war you need to destroy the source of the Striders. That source is at the summit of what the rebels call, Strider Mountain. There is only one way to get into the mountain geography and it's extremely dangerous terrain. The danger proves to be too much and you are forced way off target. Now, you must fight your way through the Combine Mountain Base Camp because it's the only entry to the mountain. As Gordon Freeman, you must survive the summit and destroy the source of the Striders.
Personal Notes
This is an awesome Half Life 2 single player mod. I sent the link on over to thedoctor45 and he sent me a fully functional Cider wrapper! I experienced a slight lag in the gameplay video at the introduction but upon reducing the graphics slightly I was able to get above nominal gameplay.I was able to get best performance playing this game in my native resolution.
Minimum System Requirements:
- OS: Mac OS X 10.5 Leopard / Mac OS X 10.6 Snow Leopard / Mac OS X 10.7
- CPU: Core Duo
- RAM: 512 MB
- Video: 128MB vRAM, (256 vRAM Highly Recommended)
- about 5GB Hard Drive Space required
Known Issues:
NONE!


Installation Instructions:
Install your version of the game how ever you would like (Wineskin or CX Installers are suggested)
Right click on the Stride Mountain wrapper and choose Show Package Contents
Follow Contents > Resources > transgaming > drive_c > Program Files > HL2 Strider Mountain >
Place the Half Life 2: Strider Mountain game files inside the directory listed above.
***Be careful not to overwrite any of the files that are included in the wrapper
Close the folders out and double click the game to launch.

If you have issues, right click on the Stride Mountain wrapper and choose Show Package Contents
Go to Contents > MacOS
Double click the Cider Unix executable file, this will launch the game via Terminal
When the game has attempted to launch it will output the log information in the Terminal window.

Screenshots: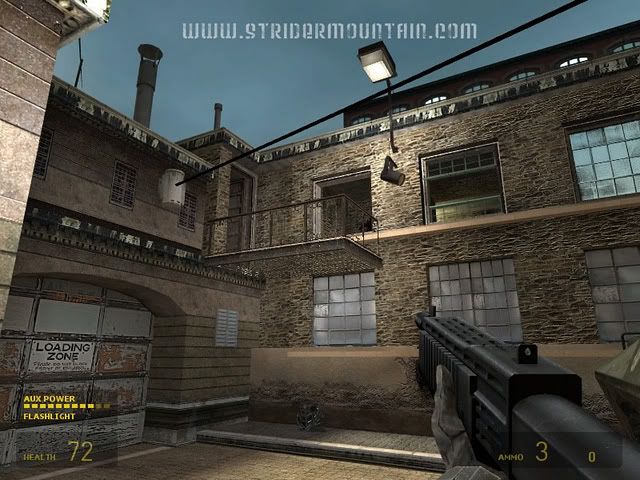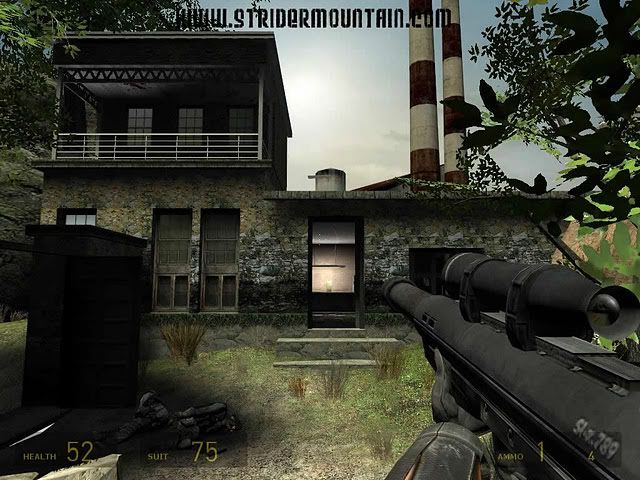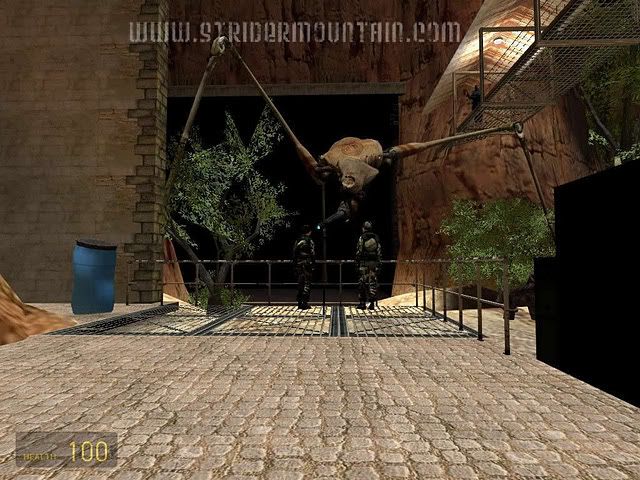 Gameplay Video

ported by thedoctor45
Screenshots
10 user(s) are online (in the past 15 minutes)
0 members, 9 guests, 0 anonymous users
Google
Half Life 2: Strider Mountain