Some people have problems getting some of my things to work as they do not know how to use 7-zip etc to combine files to get ports to work. You can use a program like
jdownloader
, and usually it combine and extract the files for you.
Alternatively, follow this guide.
Here is an example on how to do this - we are using Lands Of Lore for this:
http://portingteam.c...ans-of-destiny/
Step 1: Download all file parts. So For Lands of Lore you need all 9 parts - you should have waveslol2.7z.001 - waveslol2.7z.009
*Note if you are on Mac OS X 10.8 Mountain Lion you may or may not need to turn off Gatekeeper*
Step 2: Move your files to your application folder from your download folder.
Step 3: Open 7-zip or an equivalent such as Mac Hacha or Split and Concat, etc - a good 7-zip port can be found here:
http://portingteam.c...ile/5804-7-zip/
or a native version can be found here:
http://download.cnet...50_4-89405.html
Step 4: Move down to where it says waveslol2.7z.001 - click to highlight - see photo -
Step 5: Right click it will says 7-zip - select that it will give you a bunch of options - Select Extract to Folder waveslol2 - it will start extracting like this:
Step 6: Go your application folders and open the waveslol2 file - you will see a dmg - mount it (just click on it it should open up with disc mounter etc):
Step 7: After it is mounted drag the game to application folder (this will copy the files to your hard drive): *Never run a program from the mounted image. It will not work properly, and you will not be able to save, etc.
Step 8: Eject the disc image
Step 9: Optional: Delete the dmg and 7.zip files from your computer you do not need them anymore - or you can back them up whatever.
Step 10: Open your application folder and click the Lands of Lore II.app the game will boot up and you can play!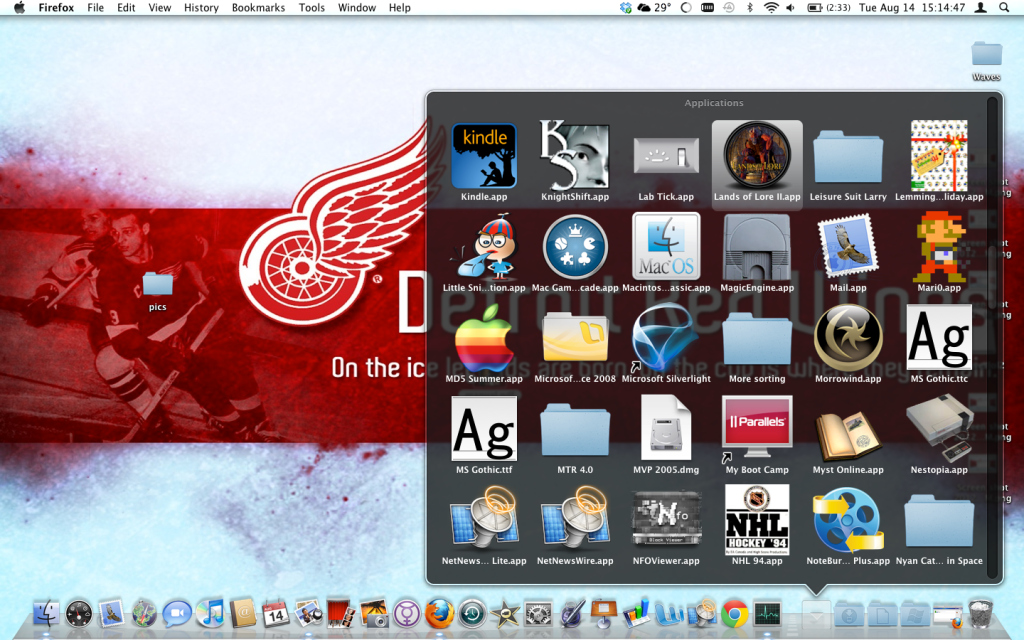 Images showing the game running in windowed mode (alt+enter to switch between full screen and windowed):